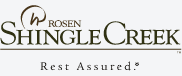 Saturday, May 10th, 2014 ~ 1:30pm -3:30pm
Dance Performance by the Elizabeth Parsons Community Dance Theatre.
Special Gifts and Discounts Provided by The Spa at Shingle Creek.
Reservations suggested. Please call (407) 996- 4470.
$22.00 Per Person Plus Tax (Ages 8 and up)
(Kids 4-7 are $16 plus tax. Children ages 3 and under are free.)
Self parking is complimentary.
Tea hat and photo included in price

*Ask about our Special Guestroom Rate
and Mother's Day Brunch.