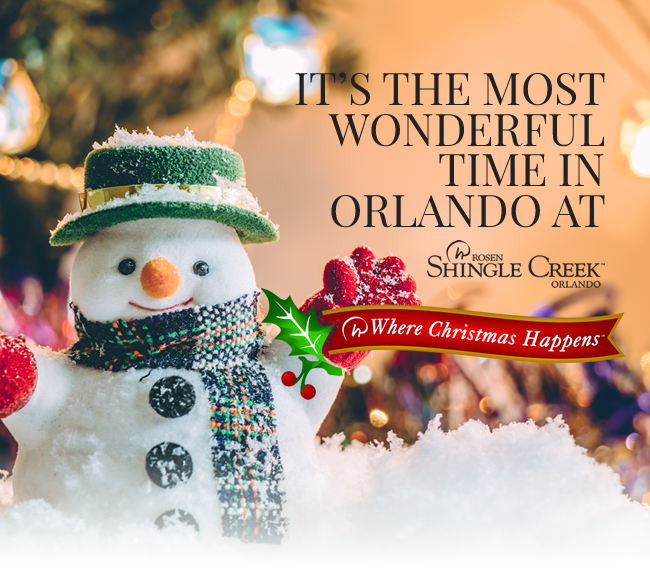 Dazzling Christmas lights, angelic choir performances, visions of sugar plum fairies, and scrumptious tastes delight the soul and heart as Rosen Shingle Creek celebrates with guests the most beloved time of year. To us, the holidays are truly special. Each Rosen Hotel decks its halls with glittery ornaments, oversized Christmas trees, and sparkling lights. Come see and feel the true spirit of the holidays, the Rosen way.



Christmas Day Buffet at
Café Osceola
Date: Sunday, December 25, 2016
11:30am – 8:00pm

New Year's Eve Buffet at
Café Osceola
Date: Saturday, December 31, 2016
5:30pm – 10:00pm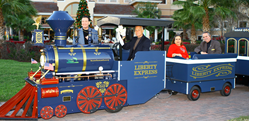 On Saturday, December 17th, Rosen Shingle Creek will host the Winter Wonderland Festival, the biggest holiday celebration of the year, at the Osceola Terrace. The family-friendly event includes train rides, face painting and holiday karaoke featuring "Rockin' Robin".
Rosen Shingle Creek is happy to provide a discounted self-parking rate of $5.00 for all events

Choir Performances
Nutcracker Ballet Performance

2016 Non-Profit Partners Christmas Tree Display
Contemporary Ballet and Tap Performance